DG's Competition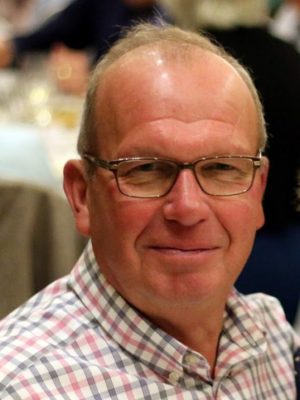 A bit of fun for a fundraiser for Polio Now!
As "Environment" is the new Area of Focus for Rotary, I invite you to guess my Carbon Footprint as at 27th June 2022?
As the scale is quite limited, the decider will be to guess how many hours on Zoom I will have done on DG Rotary business and how many miles I will have travelled, again only on DG Rotary business, in the year of my tenure.
As a guide to my Carbon Footprint – I will give a few clues:
I will be using the calculator found here: https://www.carbonfootprint.com/calculator.aspx
Our house has 4 bedrooms and has photovoltaic panels for generating electricity and solar panels for heating water.
Gas Central Heating.
My car is diesel. Volvo V90 D5 2.0 AWD
I have no plans to fly anywhere.
Please have as many "go's" as you like @ £5 per guess. All answers will be logged by Susan who is also keeping a record of hours and miles so it will be a surprise to me as well as you when the answers are compiled.
Prizes are: 1st prize £150 Amazon voucher, 2nd prize Bottle of Whisky, 3rd prize Bottle of Wine
The winners will be announced at District Handover on Friday 1st July 2022.