This information being updated. Check last year's info for now.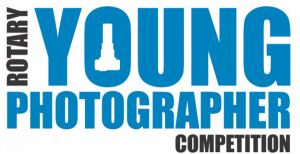 Young Photographer 2018/19
It's that time of the year again to take of the lens cap, load up your memory card and focus on the new Rotary Young Photographer competition.
We are looking for entrants to capture "The Beauty of Nature" the scope of the theme is as broad as you would like to make it. The pictures can be all of the same genre or a mixture but need to highlight how anything in nature can have its' own beauty and can be interpreted, captured to make a pleasing, interesting image.
Experiment with different styles and camera controls, viewpoints etc. choose your three favourite images and submit three of them printed on photographic paper up to a maximum of A4 each one having a small sentence explaining about the picture and what you are aiming to portray in the image.
The competition is open to all schools and college communities including those that are home educated and any other young peoples' community organisations, for example, community RotaKids, community Interact, Scout Groups, Girl Guides.
There are three age groups:
Junior 7 to 10 years old  / Intermediate    11 to 13 years old  / Senior  14 to 17 years old
on 31 August 2018.
With the age qualifying date of 31st August 2018, it should be noted that some junior entrants may be 11, intermediate entrants may be 14 and some senior entrants may be 18 at the time of some or all the stage competitions i.e. a competitor may be 17 on 31st August but turns 18 on 1st September is allowed to enter. Competitors must include their date of birth on the application form.
Closing dates
Entries to individual Club judging 28th February 2019
Entries to district judging no later than 14th March 2019
The three District winners will be forwarded to national 1st April 2019
An information pack and entry form is available from
https://www.rotarygbi.org/
Youth Services section / Youth Competitions
Happy shooting