Rotarians in Wirksworth, the Aquabox mother-club, are giving their full support and practical help to two Peak District men undertaking a gruelling New Year Challenge.
Long-distance cyclists David Cook and Paul Cave have embarked on the most challenging expedition of their lives, a 9000 mile gruelling charity ride through nine countries in South East Asia, to highlight the plight of some of the world's poorest people and the efforts being made by international aid agencies to improve their quality of life.
Both recent Honours graduates, the pair met while studying at Sheffield University.The expedition will take the team from Singapore to Mumbai though Malaysia. Cambodia, Vietnam, Laos, Thailand, Myanmar, Bangladesh, Nepal and India.
"It is going to be a tremendous challenge but we have been planning this expedition for some time and are confident we shall succeed," said Dave who, with Paul, has already undertaken long-distance charity rides in the UK, Europe and Australia.
Primary objective of the expedition is to document, on film and in the social media, life in the countries through which they travel and the work being undertaken by international aid agencies to improve the lot of local people, many of whom eke out a miserable living in the most basic of conditions.
A secondary aim is to raise funds for UNICEF and the Rotary Club of Wirksworth's internationally-acclaimed Aquabox project which provides clean water for communities affected by man-made or natural disasters.
"The expedition will give us a unique opportunity to raise money for Aquabox and help to promote positively the work of some charities whose humanitarian activities often go unnoticed," said Dave.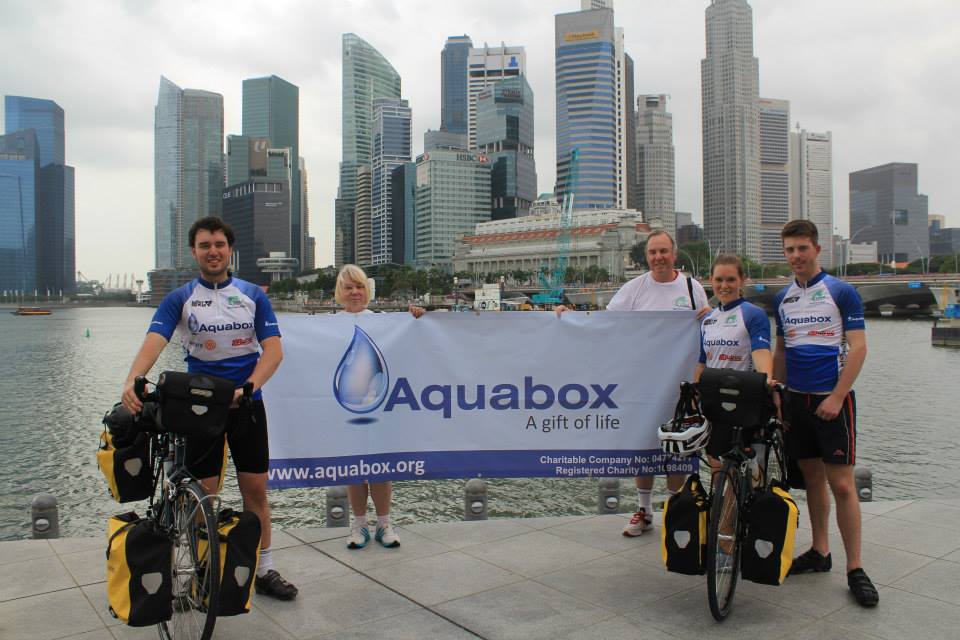 Former Lady Manners School student Dave is the only team member who will ride the entire route. With him and Paul on the expedition as drivers and support specialists are Sheffield creative media student Joseph O-Connor from Norton College in Sheffield who will co-ordinate film production, Herefordshire marathon runner and rower Chris Jones, and Arja Grenager Soermo from Lagesund in Norway who will also act as media communications officer.
The team have now arrived in Singapore where it collected its support vehicle and other vital equipment, before the expedition proper sets off later in January.
Though the major costs of the expedition are being funded by individual team members and specialist supporters, the group will have the backing of Rotary International throughout the ride.
Follow the team – and make a donation at www.action4asia.org