Local charities are set to benefit after a record number of classic cars, bikes and enthusiasts turned up at the picturesque Ashover Show Ground, near Chesterfield, this last Sunday for an all-day rally, which has raised thousands of pounds for local charities.
Organised jointly for the third year running by the Rotary Clubs of Chesterfield, Chesterfield Scarsdale, Clay Cross and Matlock, the charities to benefit this year from the Ashover Charity Classic Car and Bike Show will be Hereditary Breast Cancer Helpline, Weston Park Cancer Charity, Hope Springs Recovery Centre – which helps local people with drugs and alcohol addiction, McMillan Cancer Support, Samaritans, and First Taste – which is a charity that promotes arts educational and stimulating activities for older people in care homes and centres.
The event on Sunday 28 July 2013 was attended by over 3,000 enthusiasts and spectators from all over the region and is expected to have raised around £12,000 for charity.
The Ashover Classic Car winner was Ivan Spurrier-Smith from Wirksworth with a 1931 Blown Super-Charged 2 litre very original T2 Tourer Lagonda. Ivan Spurrier-Smith said: "I am very proud of my Lagonda so am delighted its very original features have been recognised by the show. It's been a great day out."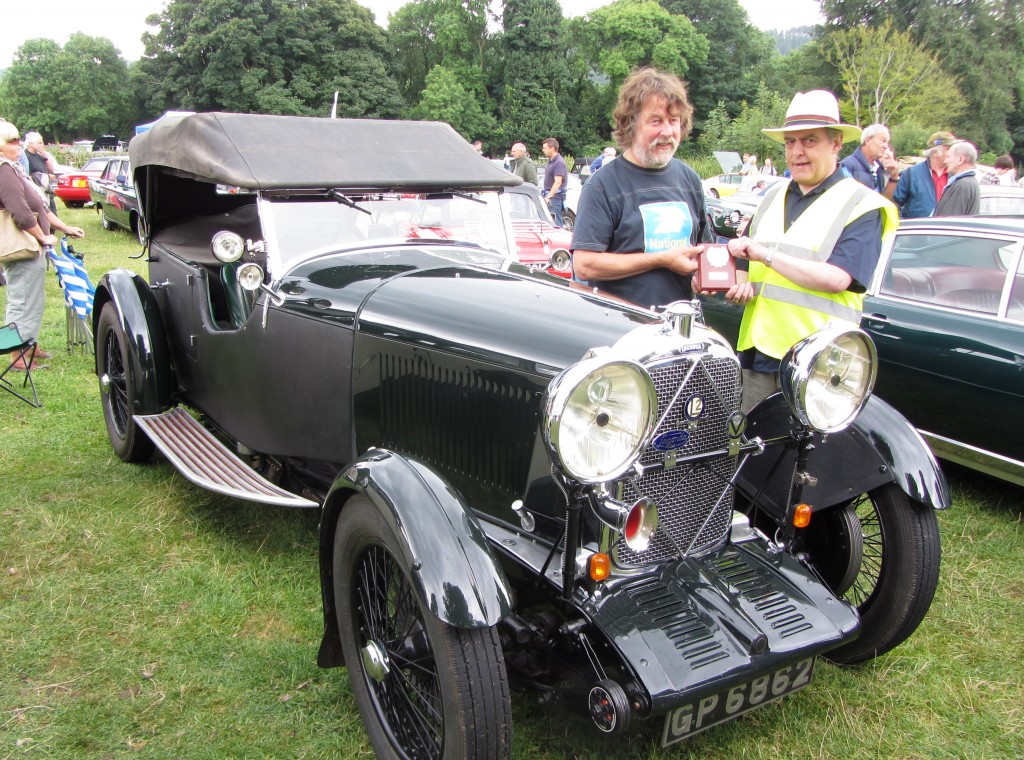 The Ashover Classic Bike winner was Billy Batholomew from Sheffield with a 1971 BSA Rocket 3. Billy Batholomew said: "I am really pleased with this recognition for my BSA and look forward to next year."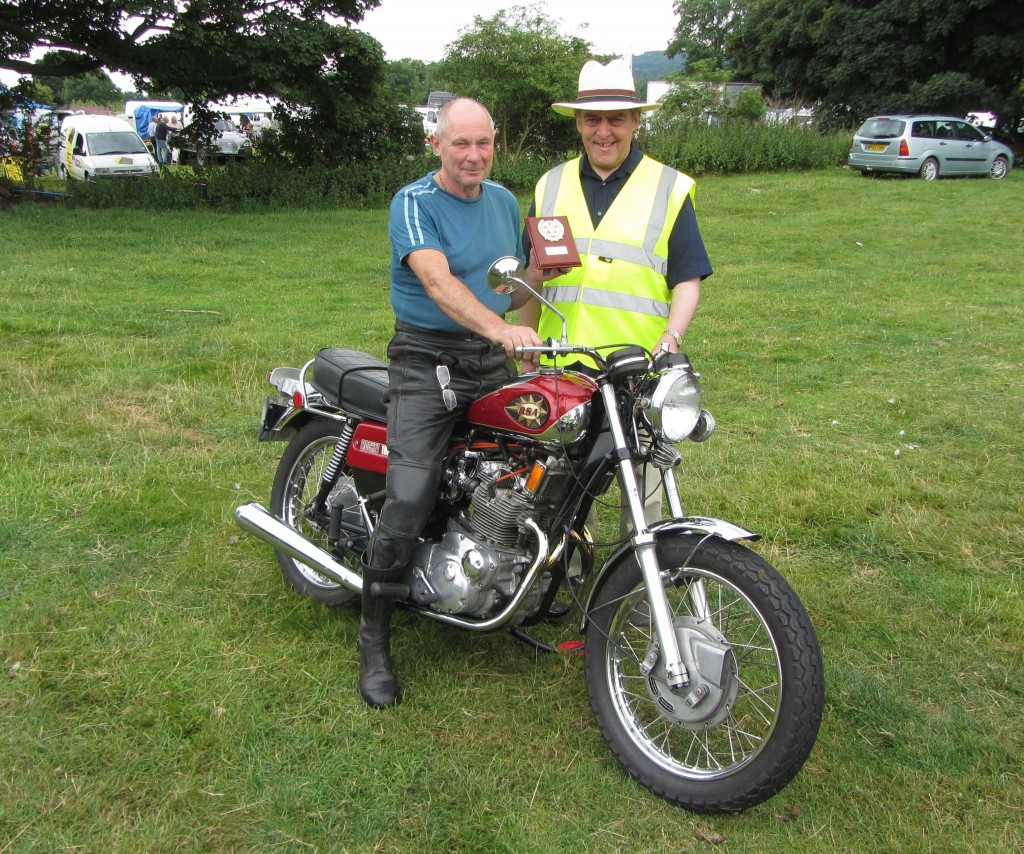 For the bulk of the day the show was held in glorious sunshine, which tempted the crowds to turn out despite major thunderstorms the previous night.
There was entertainment in the main event arena including performances by Chesterfield based female vocalist Diana Edwards, renowned UK violinist Kate Chruscicka, Ashover Brass Band, and musical dance by Direction Theatre Arts. There was also a large side show with Autojumble and an Arts and Craft Fair, plus refreshments and a licensed bar.
The main sponsor of this charity event was Autoworld, one of the leading New and Used Car dealerships in Derbyshire and the Midlands, along with along with Stuart Bradley Jewellers, PCS Motor Factors, BRM Solicitors, and Castle Graphics.
Past president Stuart Bradley, a member of the organising committee said: "Once again I want to thank everyone for their wonderful support and look forward to seeing everyone next year once again at Rectory Fields on Sunday 27 July 2014."
Membership Note: If you would like to join a local Rotary Club, or one of the other 100-plus Rotary clubs across the Derbyshire, Nottingham, and South Yorkshire area, visit www.ribi.org .