Almost 300 people are now regularly taking part in the Mansfield Rotary Club Just Bin It litter-picking campaign to clean-up the town and surrounding area.
Rotarians are providing litter-pick tools free to anyone who will pick up litter around their neighbourhood, roadsides, pavements, parks and schools.
The campaign has been running since September and is gaining support from young and old.
Two regular supporters of the project, Debbie Williamson and Ann-Marie Cordon, joined together recently to clean up in Clipstone. They collected four full bin bags from Sixth and Seventh Avenues as well as the short sections of Mansfield Road and Forest Road.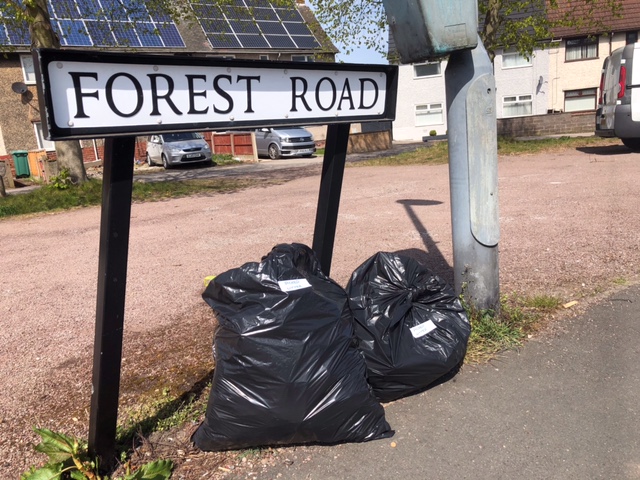 Debbie also cleared rubbish at a park near her home and on Clipstone Drive, Forest Town.
Ann-Marie Cordon has also reported encouraging feedback from residents.
She said: "I was tiying up near Ruby Newsagents (Clipstone) and the lady who owns the shop kindly donated 30 black bin bags for me to use — and said when I run out I only have to ask and she will give me more.
"It's so nice to know that people appreciate what we are doing."
Mansfield Rotary is committed to providing a litter-picking tool to anyone who wants to play their part in keeping their neighbourhood clean.
Those interested are asked to register on Mansfield Rotary's website — https://mansfieldrotary.co.uk/mansfields-big-clean — or call 01623 706540 and leave a message.
Kate Allsop, president of Mansfield Rotary Club, added: "We are still appealing for residents in the Mansfield area to come forward and litter pick in the vicinity of their own homes or whilst they might be out exercising or walking their dog.
"Let's all make a positive difference to our town in these difficult times."