IPDG Cherlye Berry has completed a GARDEN MARATHON in 6 Hrs and 4 Mins  covering 210 laps her our Garden and Paddock for the 26.2 Miles.
Photo below taken at the end wearing the medal she got in 2015 for running the London Marathon!!   Like the London Marathon, Cheryle is raising funds for St Johns.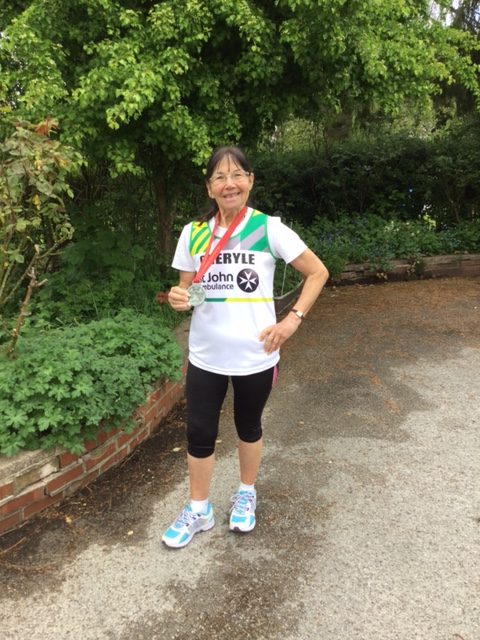 The donations page is still open if anyone wants to contribute. The current total is an impressive £1417 and the tile of writing.
www.justgiving.com/fundraising/cheryle-berry-marathon