A Dronfield food charity has seen demand for its services double since the start of the Covid crisis. With the help of the local supermarkets and a vital supply lifeline from Rotary4foodbanks they are now providing food parcels to over 100 local families in need every week.
"Before March we had 100 individuals on our books and in need of support. Now that has risen to 250, including families where children would otherwise go hungry without our support," says Janet Morton who manages the Re:Store Community Food service on behalf of Oaks Community Church.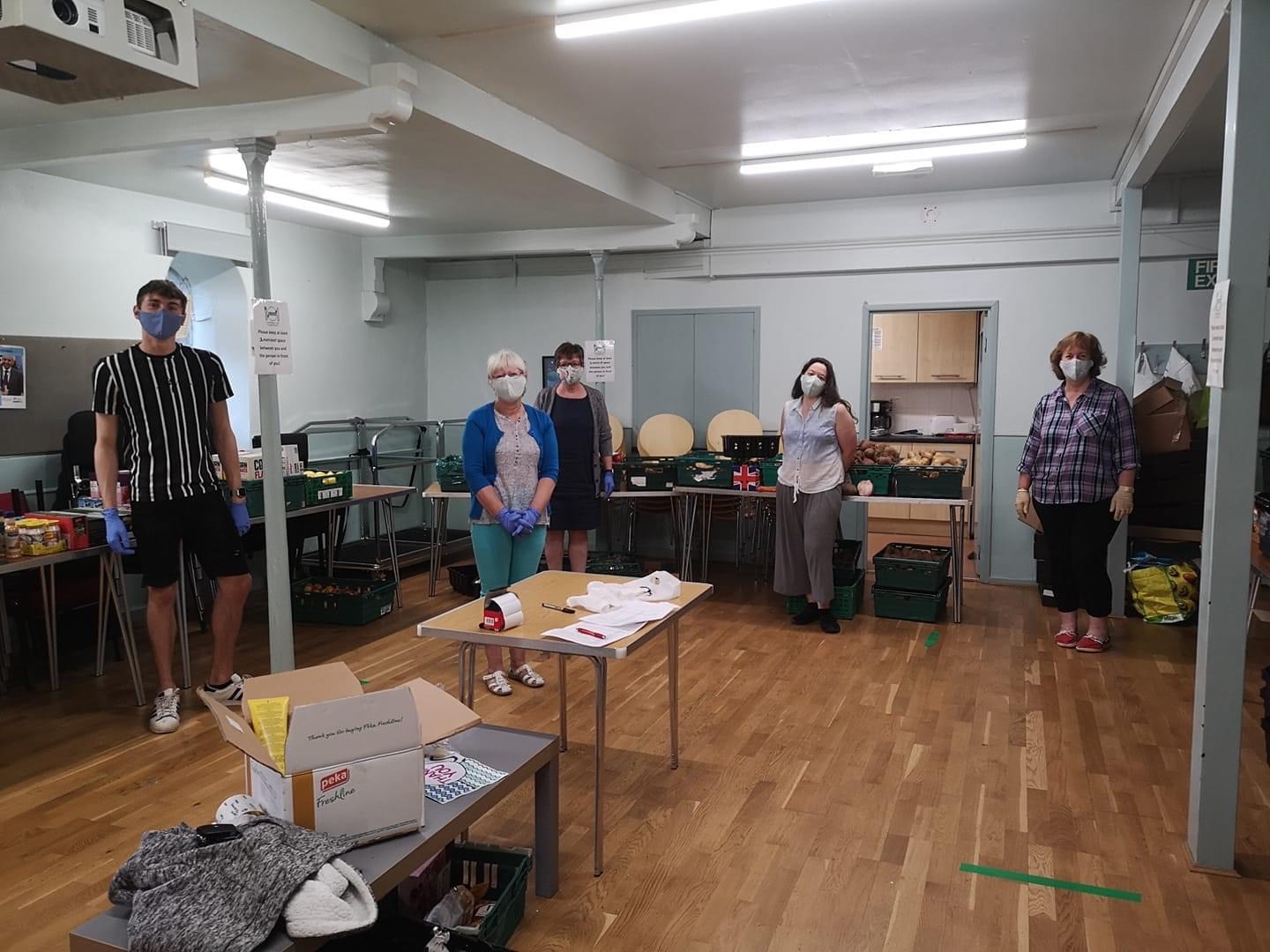 Originally set up to reduce food waste, Re:Store has increasingly become a lifeline for vulnerable families in and around Dronfield. "We work with supermarkets to ensure that 'near-its-sell-by-date' food doesn't get wasted. But with the increase in demand, there have been days when we had nothing on the shelves and have had to turn people away. Our link with Dronfield Rotary Club and Rotary4foodbanks has been a real boost, ensuring that we always have something to include in the food parcels."
The Rotary4Foodbanks scheme, run entirely by volunteers, is an East Midlands and South Yorkshire initiative which pools funds and bulk buys staple food supplies at wholesale prices which it distributes to foodbanks across the region. By the end of August it will have distributed food with a wholesale value of around £100,000 and has plans to extend the scheme as demands on foodbanks continue to rise.
Janet picks up Rotary4foodbank stocks – coffee, tea, tinned fruit and cereals – by the pallet-load from a Sheffield warehouse. Her team of volunteers split it into individual parcels. "Previously people have come into our community food service, based at Lea Rd in Dronfield and picked up what they need. Now, as part of social distancing and to safeguard our own team, they wait at the door while we pack parcels for them."
Janet normally counts on 20 volunteers but with many of them elderly and shielding, the team is under more pressure than ever.  She expects that as the furlough system ends and redundancies increase, the demand for Re:Store's service will increase still further.  "We are committed to meeting the need, come what may, and are grateful to initiatives like Rotary4foodbanks, for the vital support they provide."

You can support Rotary4Foodbanks through our JustGiving page