Wirksworth Rotary is determined to continue to support a range of good causes and charities in our local community, across the UK and around the world. Like all Rotary Clubs though, our usual fundraising activities have been very much restricted during the current pandemic, so we are looking to raise much-needed money through a Virtual Balloon Race.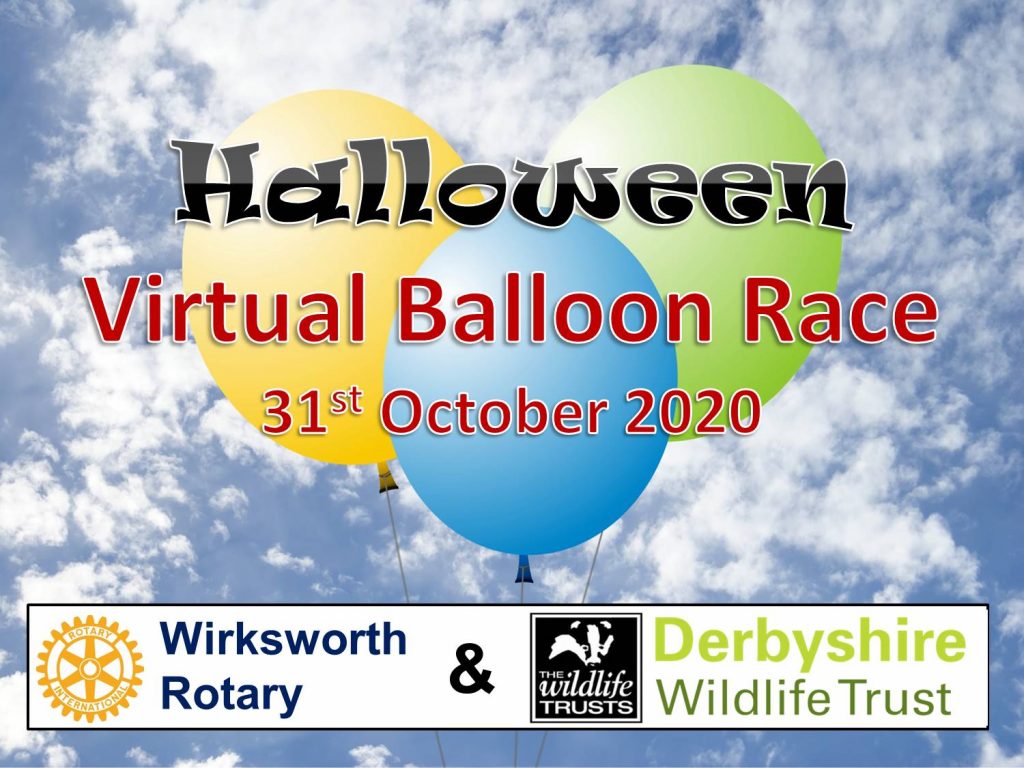 The race has a Halloween theme and starts from Dracula's Castle on 31st October 2020. It's 100% eco-friendly – no animals or birds are killed and there's no litter. 
We are delighted to partner with the Derbyshire Wildlife Trust (DWT) in this race to help them continue their invaluable work promoting the natural world and educating and enhancing the lives of Derbyshire residents and visitors of all ages. DWT has been leading nature's recovery across the county for over 55 years, inspiring people and communities to care and mobilising people to act, protecting and enhancing wildlife and wild places. From surveying bumblebee numbers out in the field to taking toddlers on their first ever mini-beast hunt – their work spans from conservation at its most scientific right through to a child's first experience.
You can visit our page on the Ecoracing website at the link below to buy balloons. Each balloon costs just £3 and you can buy as many as you like. You can also buy them as gift codes to give to family and friends. It's lots of fun and you can track the progress of your balloons throughout the race. 
https://ecoracing.co/user/page/623
All of the proceeds from the balloons sold will be split equally between Derbyshire Wildlife Trust and Wirksworth Rotary.