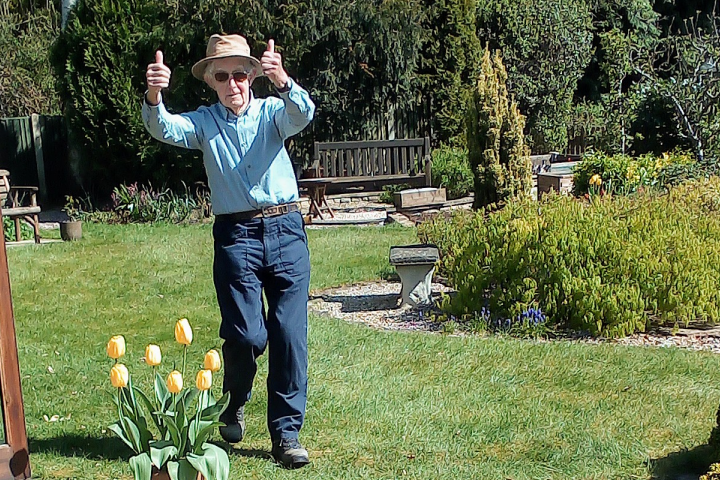 Being confined to his house and garden wasn't going to stop Ravenshead & Blidworth Rotarian Bob Jackson from doing his bit for charity.
Cheered on by his wife Sandra (adjudicator and drinks station monitor), Bob (82) completed 51 laps of his garden to ensure he completed the 4 mile target distance.
Monies raised through sponsorship will go to charities Aquabox and Bowel Cancer UK.