A foodbank project manager has praised supermarkets, Rotary Clubs and others for how they have pulled together to combat hunger in the town. But, warns Stephen Prosser of Rotherham Foodbank, the real crisis is only just beginning.
Since April, first-time users represent over 50% of the clients presenting vouchers for food at Rotherham Foodbank's Hope Centre on Grove Road. That, says Steve, should sound a warning about how tough times will get as the post-covid recession bites.
"Had it not been for the generosity of supermarkets like Morrisons and Tesco, and the superb efforts of our local Rotherham Sitwell Rotary Club and Rotary4foodbanks, we would be facing a real dilemma. Because of their donations of vital supplies our shelves are reasonably stocked to see us through the summer. But it will be in the autumn, as furloughs end and redundancies kick in, as the homeless are no longer housed in hotels, that the real scale of the hunger issue will hit home."
During 2012 when the foodbank first opened its doors, it fed just 124 people. In 2015 the number had increased to 2338. By 2019 it had more than doubled again to 4869 with over 42 tonnes of food distributed to support some of the most vulnerable in the Rotherham community.
Since April this year, when Rotherham Sitwell Rotary stepped in to help, the club has provided over five tonnes of the 19 tonnes of food in stock or distributed by the foodbank. Club members are donating between £500 and £1000 every week to buy supplies, and supermarket giant Morrisons is more than matching that contribution.
To help meet the growing demand the South Yorkshire and East Midlands Rotary Clubs have added a new tier of support – Rotary4foodbanks. Pooling resources, Rotary4foodbanks bulk buys staple food supplies – tea, coffee, tinned fruit, cereals – at wholesale prices which it distributes by the pallet-load to around 50 foodbanks across the region. By the end of August it will have distributed food with a wholesale value of around £100,000 and has plans to extend the scheme as demands on foodbanks continue to rise.

"For us it is the perfect combination," says Steve. "While Rotary4foodbanks supplies good shelf-life stocks of those in-demand items, we can write a shopping list of our specific needs to the local Rotary Club and, working with Morrisons, we know they will provide it.
"It is heart-warming to see local charities like Rotary, together with businesses and individuals, pull together to support those who might otherwise fall through the net. It says so much about the true spirit of Rotherham in times of crisis."
That spirit stretches even further, explains Rotherham Sitwell Rotary's Roger Green:
"Club members have been fantastically generous. But to transport the stocks, we needed a vehicle big enough to do it. Rotherham business Universal Vehicle Suppliers stepped in straight away. They have lent us a 17-seater minibus for as long as we need it. Now we can both transport goods and socially distance the team travelling to load and unload at each end!"
Local MP Sarah Champion has praised the work of Rotary4foodbanks. She says:
"I am aware of the R4FB scheme and am really impressed by the speed at which this was put together and the generosity of not only Rotary Club members but retailers and distributors. The scale that R4FB has been able to reach is quite incredible. Behind each of those parcels was a family or individual who, without their help may have gone hungry.
"The generous spirit of Rotherham people has really come to the fore in the last few months, with people pulling together to help friends, family and strangers. It is one of the reasons that I am so proud to represent Rotherham in Parliament."
Steve Prosser and his team of up to 12 volunteers are always looking for cash and food donations to support their work in the town.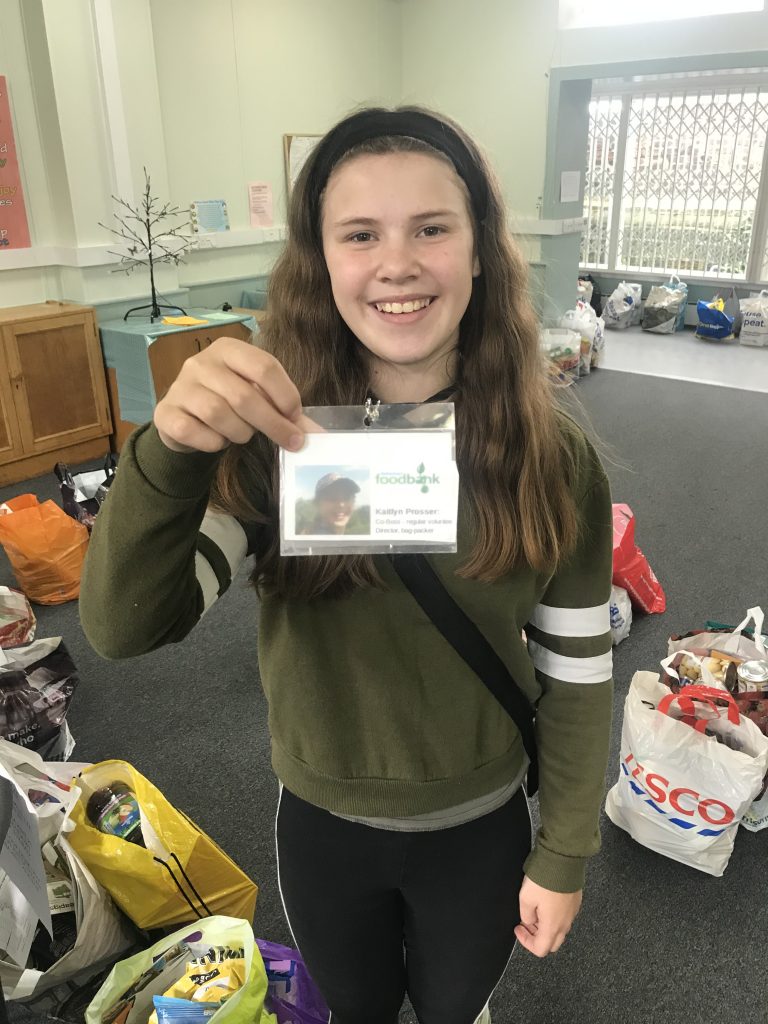 Rotary4foodbanks is planning to double its work in the next three months and has set up a just giving page for those wanting to donate.

You can support Rotary4Foodbanks through our JustGiving page