Wirksworth Rotary Club has recognised more than 25 local shops, which remained open throughout the COVID-19 lockdown period to keep supporting our community, with a special Thank You certificate on behalf of our Club and the Rotary organisation.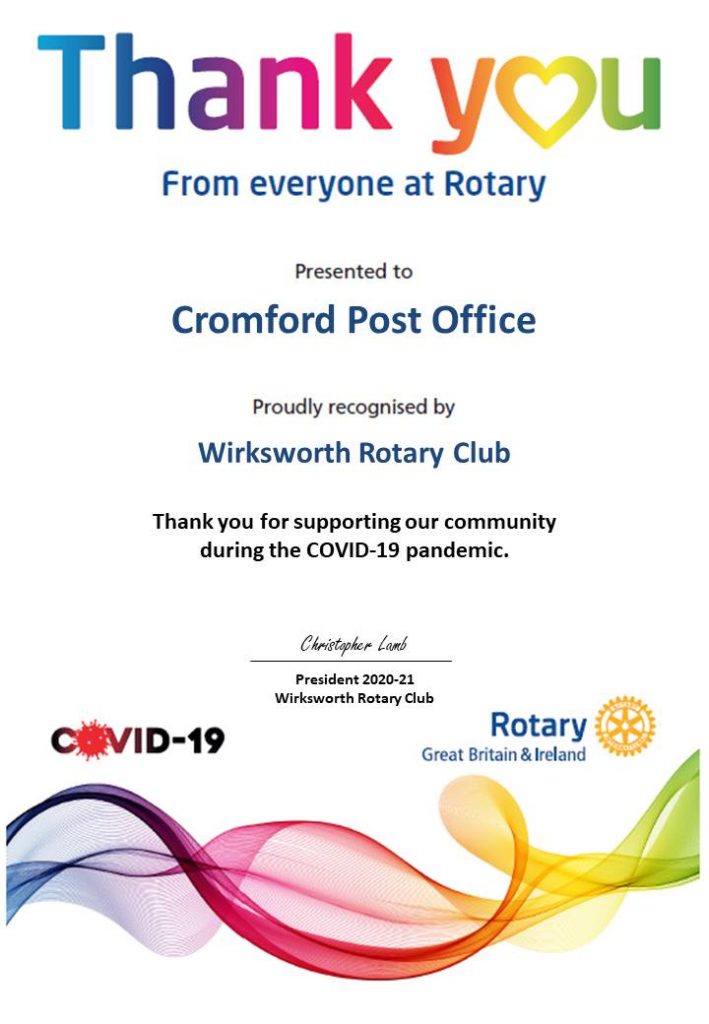 Many of these shops are quite small, which means the staff have been putting themselves at risk to keep serving the community. In fact a number of them have actually increased the level of service they provided, by making more deliveries to the homes of people having to self-isolate or shield. 
We know that the staff in these shops have been very appreciative of this gesture and in many cases have pinned up our certificate in their shop windows for all to see.
In some of the outlying villages, where the local village shop has long since closed down, volunteers stepped in to help with shopping and delivery of essential food and medicine supplies and we have been pleased to acknowledge all their support too.