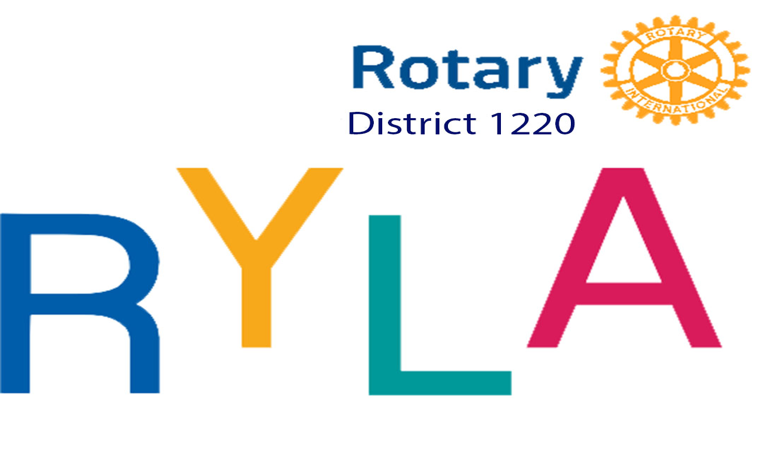 at CASTLETON

The RYLA Course at The Rotary Centre in Castleton will be run from Saturday 12th to Tuesday 15th February 2022. Clubs are invited to send 2 candidates, one boy and one girl, aged between 15 and 17 (they must not be 18 by / on the date of the course) at a cost of £150.00 each. There are places for 12 girls and 12 boys.
We have run the course for the last 7 years and it has proved to be a great success. It is run by Rotarians, many of whom are teachers, head teachers and Scout leaders.
The RYLA course at Castleton is a 'leadership course' where we only use the outdoors as part of the tasks and challenges, and is not an outdoor adventure course. A different participant takes the role of the 'team leader' for each task. After each task is completed, there is a debrief. This considers: how the team leader performed, leadership skills shown such as communication, delegation, adaptability, and any improvements that could have been made. We feel that Castleton RYLA is similar to the Apprentice programme on the TV (but nobody gets fired!) where they take part in tasks after picking a 'team leader'.
Hopefully your club will be able to see what a great opportunity this is for young people to develop leadership skills, and you will then sponsor candidates for the Castleton RYLA course in 2022.
Find below, a copy of the application form, and could I ask that these are returned by the 20th December please! We will then send the 'Information and permission forms' direct to the candidate by email.
Places for your club can be reserved with a payment of a £50 deposit per place – payments to Rotary District 1220 either by bank transfer or by cheque. The balance will be due by the end of January 2022.
Read about the "The longest running Rotary project in the world" in the Rotary GBI Magazine, online here.
Want to know what the last one was like?