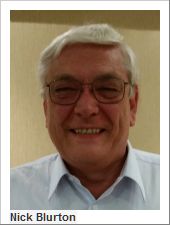 Video from the "Futureproofing Rotary" Seminar held on the 13th Jan 2021
Video from the "Futureproofing Rotary" Seminar 2
Link to "Rotary Happy"
Remit of Club Membership Services Committees
To maintain the present membership, by encouraging the Club to have an excellent programme, a good social life, to care for each member and to involve each member in all aspects of Club life.
To increase the Club Membership, despite loosing members, and especially to look towards attracting the under 50s to join.
To be aware of any significant problems, and wisely work to resolve them appropriately. To liaise with the District Membership Services Team as needed.
To have a Club Protection of Children & Vulnerable Adults Policy signed at the beginning of each Rotary Year by the incoming President (additional information at the RIBI website)
To have a Club Health & Safety Policy signed at the beginning of each Rotary Year by the incoming President (additional information at the RIBI website)
To have a Club Equality & Diversity Policy signed at the beginning of the Rotary Year by the incoming President (additional information at the RIBI website)
To positively involve all members of the Family of Rotary whenever possible
To review the local area, and seriously consider if starting a new Club would be possible, especially to accommodate the lifestyle, family and work commitments of 30-40year olds
Remit of District Membership Services Committee
To encourage and support Clubs in all the areas listed above
To be available to visit Clubs
To see the total District Membership increase – to encourage clubs to see a net gain of at least 2 new Members in each Club
To see New Clubs formed – to aim for 2 New Clubs each year in the District
To pass on to Clubs the Membership Bulletins produced by RIBI, RI e.g. "The New Eye on the Wheel"
To maintain an "Recommended Excellent Speaker" List on the District Website**
To encourage contacts with other Business & Professional Groups e.g. Business Breakfast Meetings, Junior Chamber of Commerce, Retiring Voluntary Armed Forces, opening opportunities for new members. More
suggestions are very welcome.
To encourage Clubs to consider starting Rotaract Clubs (for 18-30yrs)
and Interact Clubs (for 14-18yrs)
Rotary's Future – Why worry about it?
Numbers of Rotarians nationally, and in 1220 have been dropping for the past 10 years
Younger people have many pressures – Family, Work, Travel, Leisure Activities – making great demands on their time
We have an age gap between 30 and 55 among our members described as the "Lost Generation", which must be filled if Rotary is to be here and successful in 10, 20, 50 years time.
One glance at all that's achieved by the 1.2million Rotarians World Wide tells us why the world needs Rotary, and the bond of friendship given to each of us in every Rotary Club we visit shows us how invaluable our
membership is to each of us.
Rotary's Future – What can we do about it?
Make sure our Clubs are welcoming, without cliques, with a good programme of interesting meetings with excellent social and service projects
Use local media (free papers & magazines/posters) to advertise the Club's activities well, with attention catching action pictures.
Go out to other groups at the gym, the walking group, your Church, enthuse about Rotary, and invite them to come to a good meeting
Look for large employers – Hospitals, Large Office Blocks, Colleges and Universities, Manufacturers (e.g. Car Industry) and localities without a Rotary Club, and consider a new club there. Clubs can be early in the
morning, near to work, midday over a sandwich (not necessarily a big meal), or straight after work before leaving for home.
Actually use every opportunity offered to every Rotarian to invite a possible new member to the Club – like Rabbit from the children's story – to bring all your family, friends and neighbours
Look for localities near you, and seriously consider starting a New Club fitting in with today's busy lifestyle – Saturday mornings in the Sports Centre while the children have their lessons and clubs, or in a room in the School while the children are at their After School Club (200 Children will have towards 400 parents!)
Find New (younger) Members. Start New Clubs