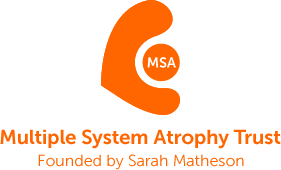 Rotarian Tim Wildgust, from the Rotary Club of Sherwood Forest and his Team of family members are hoping to raise money by competing in the "Tough Mudder" Event for The MSA Trust . As you may know, fellow Rotarian from Sherwood Forest, Mike Herbert is suffering from this neurological disorder. This little known affliction affects the brain causing progressive limitation of muscle movement and co-ordination and is a life shortening condition.
The Team will be competing in this event in July 2014, at Boughton House Kettering.
Here is what the Event Overview says
"Home to thousands of acres of the UK's thickest woodlands, Boughton House's log obstacles are some of the world's most brutal. Be warned: upon conquering the forest, you'll hardly be out of the woods. This Tough Mudder features tons of natural water obstacles and elevation changes are sure to leave you in pain."
The web site says it all… (https://toughmudder.co.uk/)
Tough Mudder events are hardcore 12 mile-long obstacle courses designed by the Special Forces to test your all around strength, stamina, mental grit, and camaraderie. Look at the website to be amazed !
Tim is no stranger to "Hard" Events having completed the Three Peaks and other challenges over the last few years.
He is happy to come and talk to the club about this event, before – or after (if he survives !)
Please publicise  at your club and give generously at http://www.justgiving.com/tim-wildgust, or send donations to Tim Wildgust, c/o Rotary Club of Sherwood Forest, 93 High Street, Collingham, Notts NG23 7NG.